Why choose Kia Service?
At Kia, our mission is to provide you with the same exceptional level of service that led you to purchase a Kia vehicle in the first place. We've engineered our service to the same exacting standards as our vehicles, with a philosophy built upon the following four pillars:
Comfort and convenience from day one.
Expert service at fair and competitive prices.
Confidence knowing your vehicle is serviced by factory-trained technicians using advanced diagnostic equipment and Genuine Kia Parts.
Your one-stop shop for maintenance, repairs, warranty, and tires.

Exceptional quality. Faster service.
Keep your Kia running in peak condition with Kia Express Service®. It's the smart way to get a complete maintenance experience from our expert technicians, all in 60 minutes or less.
We go beyond delivering "service with a smile". Our Express Service is designed to help you leave with a smile as you drive your Kia with optimal performance down the road.
The Kia Express Service® includes:
Kia Multi-Point Inspection
It's like a friendly doctor's check-up for your Kia. Our technicians will check your fluids and give a visual inspection of critical systems to make sure your Kia is in all-around optimal health for peak performance.
Oil and filter change
Oil is critical for your Kia's machinery, reducing friction from all those moving parts to help ensure smooth-running, high performance. But oil breaks down over time and loses its ability to protect. Kia technicians will change both your oil and oil filter to help keep your Kia running at peak performance.
Tire rotation
They're easy to take for granted, but healthy tires play a critical role in handling, safety, and even MPG. That's why we take care to check that your tires are wearing evenly and are properly inflated at their optimum PSI to help deliver optimal performance all around.
Battery test
You always need a spark to get things started and keep things going. Kia technicians will check your battery voltage and charging capacity to make sure you can charge down any road.
Car wash and vacuum *
Finally, once all the work is done under the hood and chassis, we'll go the extra mile to ensure your Kia looks as great as it runs, with a full car wash and vacuum inside and out.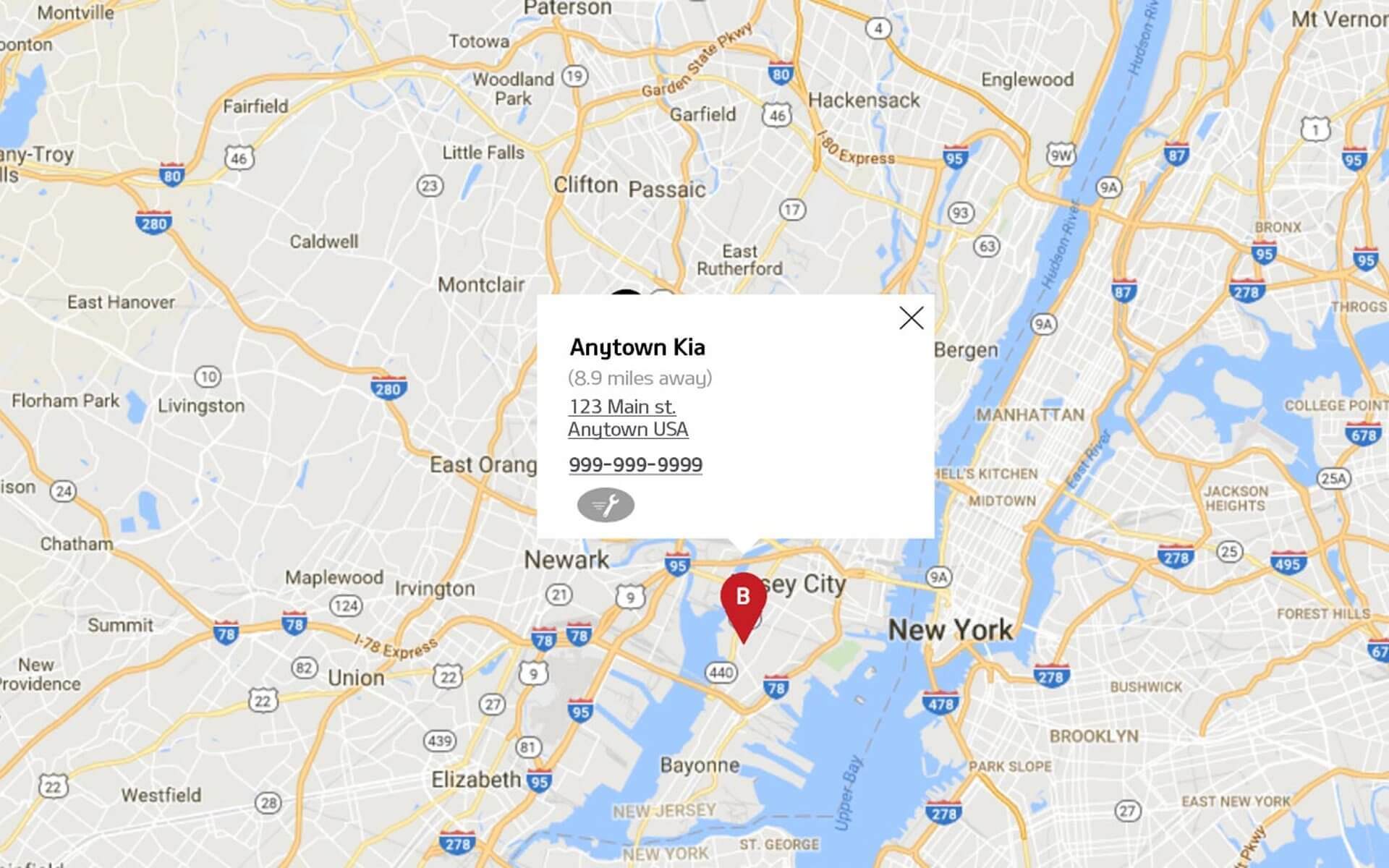 Primed and ready.

We'll be ready to check your vehicle history once you've made your appointment, so that we can provide faster quality service as soon as you arrive.
Find your nearest Kia Dealership offering Kia Express Service®
Find a dealer